Welcome
Welcome to ieducate.ie. This is the help centre for all of the schools in Ireland who have recently signed up for the "Zoom for Education" Project in Ireland, sponsored by IMS and supported by the Education Centres of Ireland.
We have developed resources to help your school using Zoom through this challenging time. You can learn how teachers, administrators, and students can successfully spin up virtual classrooms, participate in online classes, and use Zoom for distance education.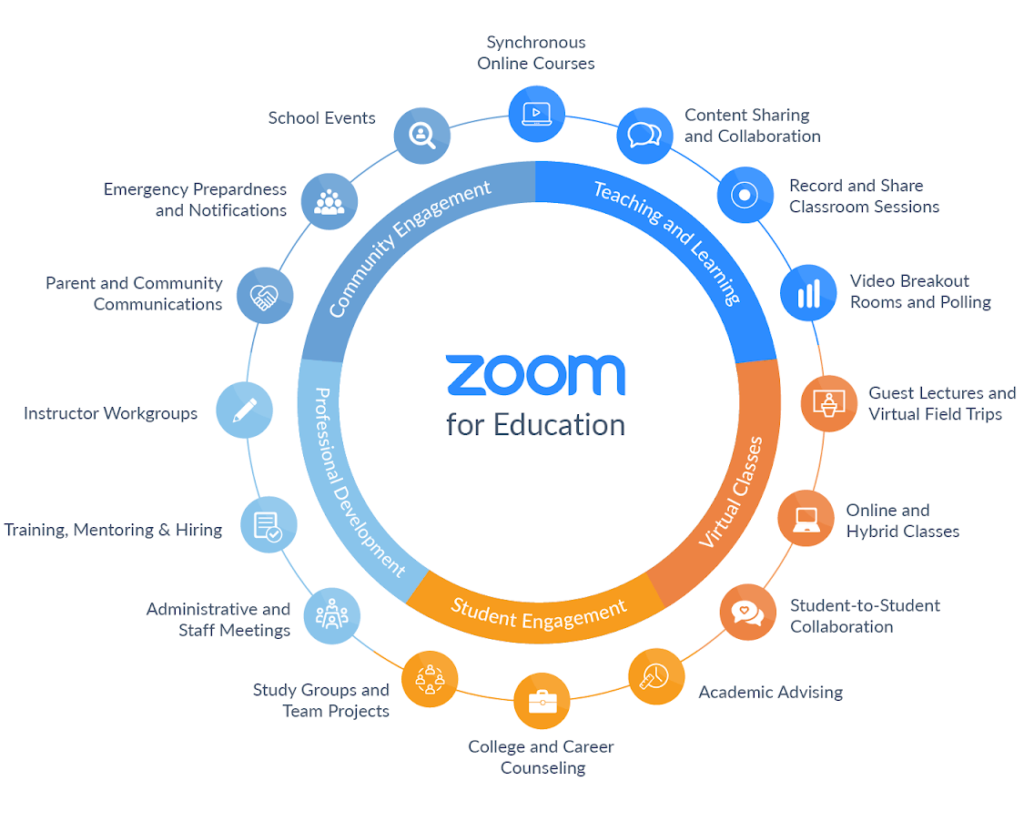 Connect your Education Ecosystem
A complete unified communications platform that enables new ways teaching, learning, and working across educational environments.
   Zoom Meetings
   Zoom Video Webinars
   Zoom Rooms
   Zoom Phone
   Zoom App Marketplace
Manage your classes

Increase engagement

Customize the learning experience

Ensure accessibility

Enable security and compliance

Support flexible working environments
Hardware Solutions for Teaching, Learning & Administration